Chachi
Hometown:
Pawtucket, RI
Label:
Big East Music Entertainment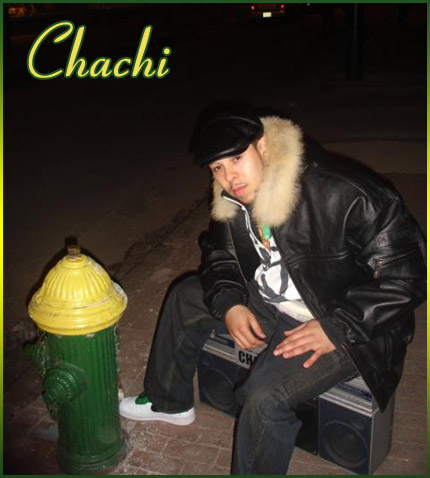 My friend and fellow
Duchesne East
erner Chachi sent me a song that he recently recorded with his father, Carlos Carvalho,
Un Perde Cheu
. Chachi's
Cape Verdean
roots are on full display here, and there are two points worth mentioning about the West African island nation in relation to this song, as I suspect most of you may not be all that familiar with Cape Verde (and I must confess that I had never even heard of the country before I met Chach):
First, the nation's official language is Portuguese, with most Cape Verdeans speaking one of two creole dialects. The title of the song,
Un Perde Cheu
, translates as, "I Lost a Lot," but I'll leave it up to someone more proficient in the language to translate the verse that Chachi spits in Portuguese. Second, the island is perhaps most well-known for
morna
, a form of music that falls somewhere in between folk music and blues. Morna relies heavily on violins and the
cavaquinho
, a small Portuguese guitar that is also used quite often in songs coming out of Brazil.
Check out the song, and you'll hear the influence of morna in everything from the guitar sample, to the melancholy subject matter to the chorus that Chachi's father sings. It's a pretty amazing mix of hip hop with a very traditional form of African music:
Chachi - Un Perde Cheu (I Lost a Lot)
You can read more about Chachi, who's been featured on this site numerous times, in
our archives
. Then stop by his
MySpace page
for more music.