Lady Luck
Hometown:
Newark, NJ
Label:
Unsigned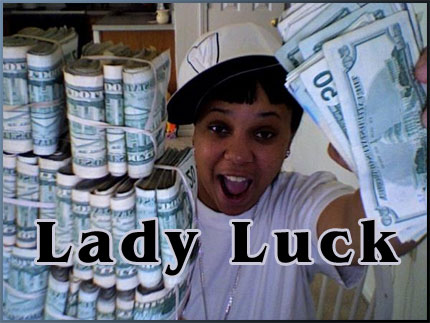 If you've been reading this site for any amount of time, you're probably aware of the fact that I'm a
big fan of Brick City's Lady Luck
. She gets props from me just for repping Jersey, but even taking my hometown bias into account, I think there's a strong case to be made for her being one of the best (if not the best) female lyricists out right now. She still hasn't found a major label to distribute her album, but she tells me that she's doing quite well touring and selling CDs on her own (Luck
even stopped by the site and left a comment regarding her current situation
a few weeks ago). Here's a song she did about her experiences on tour, featuring Freeway:
Lady Luck featuring Freeway - On The Road Again
For more from Lady Luck,
hit up her MySpace page
.