Electric City
Hometown:
Philadelphia, PA
Label:
Bro Kin Records
Website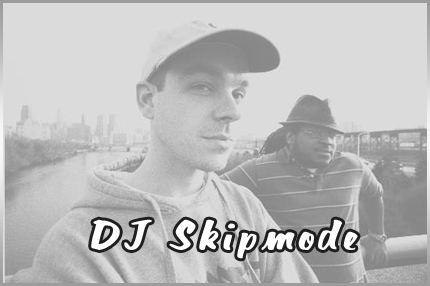 A couple of months ago, I got in touch with DJ Skipmode (one half of Philly rap group
Electric City
) and talked to him about his upcoming solo project,
Transfusion: The Remix Project (version 1.2)
. He asked me to hold off on posting any of the tracks from the album until he had a chance to set up a paypal account to sell the album, and I promptly forgot to followup with him. My bad. Better late than never, though, right? Here's my favorite track off of his remix album:
Skipmode and Camp Lo - Luchini Remix
The album has nine tracks, including remixes of O.C.'s
Times Up
, Gangstarr's
Dwyck
and a club track featuring Dave Chapelle samples (it sounds better in practice than it does in theory). The remixes feature original beats from Skipmode, which give a fresh, updated sound to classic tracks that we've all heard hundreds of times before. For the remix of
Drop It Like It's Hot
, Skip even improves on the original beat. Its not always easy taking a familiar track and coming up with a remix worth listening to, but Skipmode manages to pull it off.
For a link to purchase
Transfusion: The Remix Project
(its only six bucks), and to hear some of his other remixes,
stop by his MySpace page
.
Shout out to
Gramz
for giving me the heads up on this one.