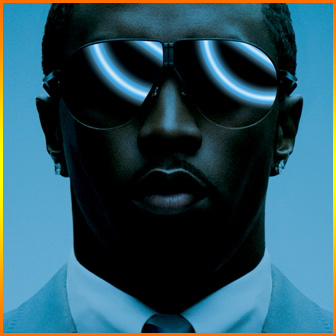 MTV currently has the full
Press Play
album by Diddy up on their site.
Click here
to listen to it. Either I'm not getting the joke, or I listened to a different album than
everyone
else
did
, because I did not hear anything that justifies some of the glowing pre-release reviews on this one.
The album starts off like a soundtrack to a Molly Ringwald movie from the 80's, with Diddy rapping completely offbeat to a Tears for Fears sample. And that's probably the highlight of the album. There's a duet of sorts with Christina Aguilera,
Tell Me
, over a beat that was reused from the Danity Kane reality T.V. show (yeah, I watched a few episodes, what?). Aguilera sings the exact same lyrics as the DK girls did, though not surprisingly her voice sounds a lot better, while Diddy once again raps off beat (which I assume is part of the influence Pharaoh Monche had as ghostwriter for this project). This is followed up by a Timbaland-produced track,
Diddy Rock
, that sounds fairly similar to the work he did for Nelly Furtado and Justin Timberlake recently. The beat's dope, but Diddy gets overshadowed by guests Twista and Shawna. Yes, Shawna, the lyrical monster behind "Gettin' Some Head", outraps Diddy on this one.
At the midway point of the album, we get to what may be the one song that redeems this whole effort, a collaboration with Nas and Cee-Lo over a Kanye West beat (
listen to it here
),
Everything I Love
. Like most of the other songs on this album, this track has some good production work on it, which is what you'd expect with the enormous budget this album had. Unfortunately, this song only has one Nas verse, otherwise you might have a hit single here. Actually, it probably will still be a hit single, just on the strength of having the names Cee-Lo and Kanye attached to it.
The second half of the album turns into one long string of R&B tracks, with Diddy rapping about his relationships with
Kim Porter
and J-Lo. Unless you're into generic R&B/rap combinations, you'll probably start skipping past most of the tracks after the halfway point. The one track that sticks out in my memory from the second half of the album is
Special Feeling
, notable for its use of a vocoder and what sounds like a sample from Prince's
When Doves Cry
. The album ends with a Jamie Foxx appearance, on
Partners For Life
. While I'm sure the song title is in reference to the relationship between Puffy and Kim Porter, I have to wonder if Jamie had any say on naming that song.
In the end, I can't say that the album is entirely unlistenable. Most of the production on here is solid enough, even with me listening to the lo-fi 64kbps version on my cheap laptop speakers. The main thing holding it back is Diddy's rapping. Most people think he's improved since
No Way Out
, but I have to disagree. His verse on
All About the Benjamins
outshines anything you'll find here, presumably because there is no one alive who can match the ghostwriting talents of the late Biggie Smalls (no, not even Pharoah Monche). I have no doubt a lot of these songs will do well in the clubs, but unless you're into pop music or you need this to complete your Diddy album collection, I suggest you pass on this.