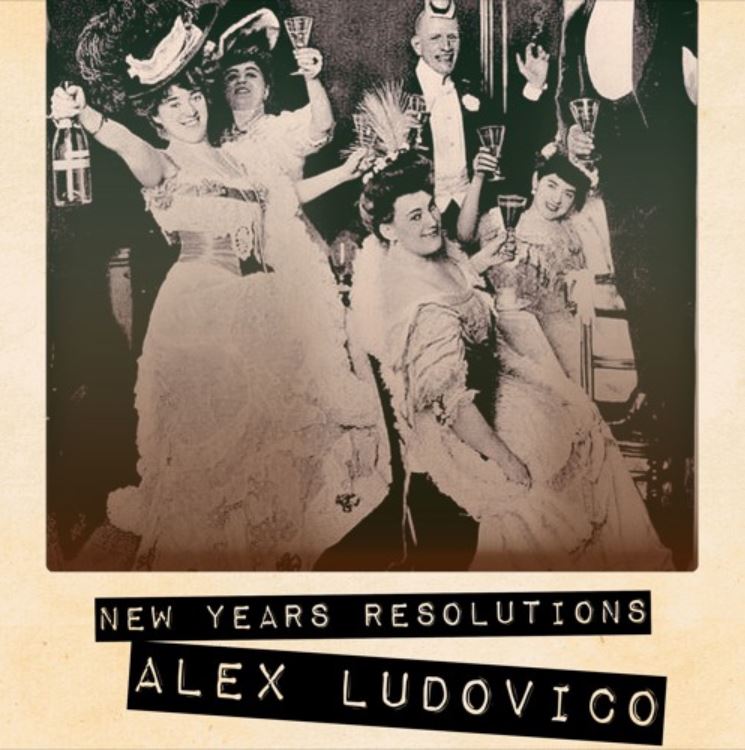 Alex Ludovico has long been an artist ahead of his time. Years before
soundcloud rappers discovered indie rock
, Ludo was using
samples of Elliot Smith
and rapping over instrumentals from
The XX
. As hip hop was walking through the Doors of
Lean and other psychoactives
, Ludovico was
tackling the inevitable issues
of addiction and depression that were waiting on the other side. Before acapella battle rappers like Lex Luger
were embraced by bigger stars
, Alex was showing up
on GrindTime
. He's covered a lot of the ground that
emo rappers like XXXTentacion got famous from
, just a decade before hip hop audiences were really ready for it.
All of which is to say that when Ludovico stopped recording music a few years ago he wasn't retiring from the game, he was just giving everyone else a chance to catch up. It's 2019 and he's back now, with a new three-song EP
New Year's Resolutions
that delivers his signature style of incredibly proficient lyrical depression:
Since the last time we featured him here, Ludo's been transplanted from Atlanta to L.A. The move to Los Angeles, which he made "in search of something to make [him] feel alive again," was a source of inspiration for him and got him back in the recording booth last year. I asked him about the move, and he had this to say about it:
"LA is like the unspoken co-writer of all of my new music. I've seen the highest highs here. Nights in millionaires' mansions and beautiful women everywhere. But I've also seen the seediest underbelly of this place. I had a spot of homeless here and had to hop from shitty hotel to hotel. I landed on my feet but LA . . .never really allows outsiders to feel stable. . .LA has bestowed upon me some nuance in how I write my experiences out. And it has given me a true appreciation of the good things in my life."
For fans of his, the EP delivers what we've come to expect from him: music that is both socially and emotionally aware, walking listeners through his experiences without ever glorifying or preaching. The highlight is
You & Me
, which vividly details his personal battle with addiction in a way that even someone who hasn't done anything harder than Heineken can appreciate:
The EP closes out with
Better
, a song that morphs from a cry for help to something bordering on a motivational message, providing enough hope that Ludovico will follow through on his commitment to releasing new music every month for the remainder of the year:
For an artist that's now been in the game for over a decade, his goals have evolved since his debut at the age of nineteen. He says, "my idea of success now is just getting my ideas into the world. I'd love the whole fame thing, but that isn't the end game." The man has more than enough talent as an emcee to match up with those who have achieved fame, but there's only so much control an artist has in the pursuit of it. Nothing's guaranteed, but as Ludovico continues to put out music his success has already been achieved.
For more information on Alex Ludovico,
head over to his official website
. Then follow him
on Twitter
and
Instagram
The
New Year's Resolution
EP will be available on all major platforms (Apple, Google Music, etc.) Please go out and show some support!