Daily Hits:

Subscribe to this Feed
|
Email Me
Gigantic: Small Professor remixes Elzhi, Zilla, Mally, Has-Lo: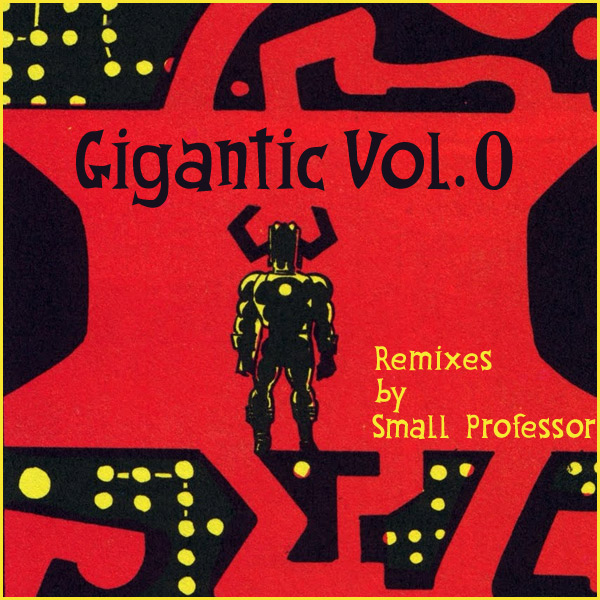 One of my favorite remixes of all time is the Bottomfeeders Remix that Small Professor did for Zilla's 5 O'Clock Shadowboxers album a couple of years ago. And when I say "of all time," that's not hyperbole; his ability to elevate the song's status from good to classic ranks up there with Pete Rock's work on Fades 'Em All, Marley Marl's reworking of At Your Own Risk, Dilla's "Amsterdam" version of She Said, and any other great hip hop remix. When he's at his best, Small Pro has a knack for finding samples that lend a really cinematic vibe to each song and widen the whole scope of the project, the audio equivalent of having a director like Steven Spielberg walk onto the set of a small indie flick to handle the final editing and turn it into a summer blockbuster. It's a skill that's on full display with his latest album, Gigantic Vol. 0, a collection of new remixes featuring Elzhi, Zilla Rocca, Has-Lo, Mally, Curly Castro, and Elucid.

Perhaps the best example of Small Pro's remixing abilities on Gigantic is his take on the "American Edition" of P.L.O.'s The Heat, which we previously featured last spring. The way that the song builds up until the halfway point before it suddenly heads in another direction is incredible. (And as an aside, it's taken me nine months after the original release of this song to appreciate how many great references Castro crams into this track: 'The Gary Coleman Kidnapper,' 'The Sam L. Cameo,' "The Baldwin that no one ever, ever features," "The ouija board so that Emmett Till can take the stand,' and several others.)

The Wrecking Crew (Curly Castro, Has-Lo & Zilla Rocca) - Broken Language 2011 (Small Pro 2012 Remix) (right-click to d/l)


Every song on Gigantic Vol. 0 is worth a listen, but if you still need a little more proof before copping it here's one more cut from the album:

Elzhi - Deep (Small Pro Remix) (right-click to d/l)


You can download Small Professor's Gigantic Vol. 0 for free over at his bandcamp page.



1/12/2012 6:30:00 PM posted by Fresh
---
To reduce Spam on this site, I'm testing out Disqus.
You'll need JavaScript turned on to see comments (if you're using NoScript, add 33jones.com to your list of trusted sites).
Let me know if you like it/dislike it.